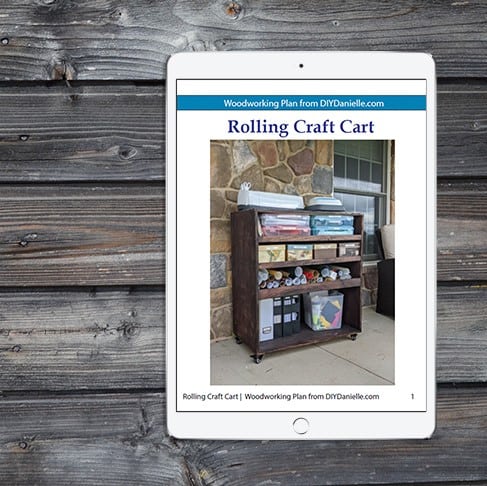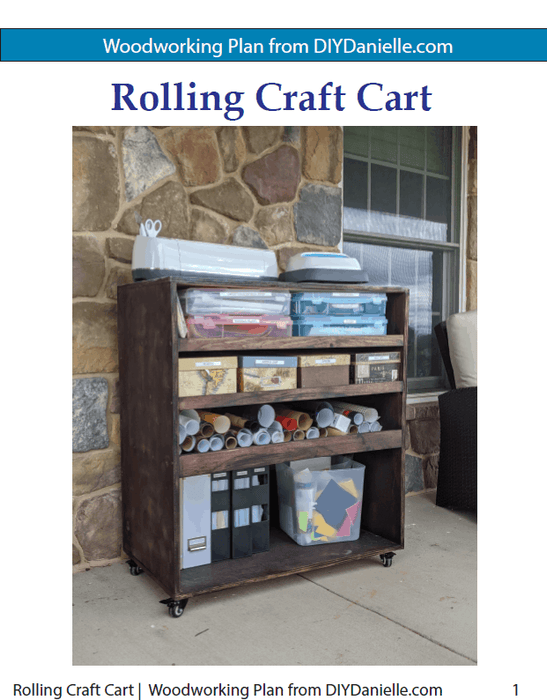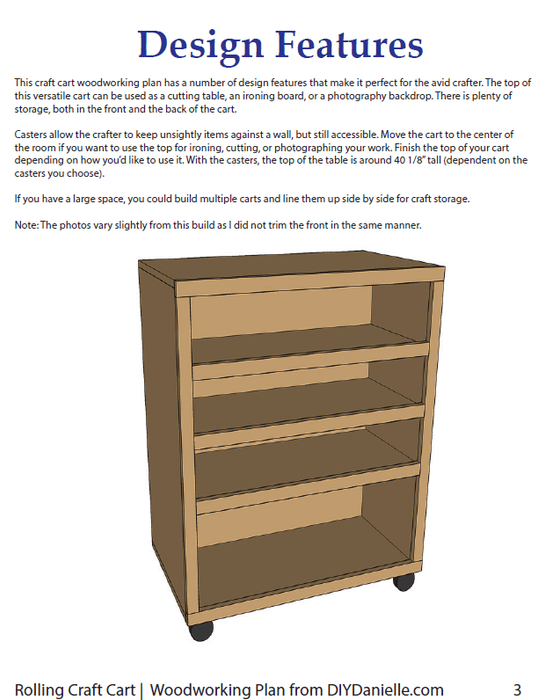 Craft Cart Woodworking Plans
Buy the woodworking plan for this easy to build craft cart. There is storage in the back and front of the cart, allowing you to keep items like paint and cutting mats hidden behind the cart with other items stored in the front. The top of the cart can fit a cutting machine or you can finish the top as an ironing station. Casters allow this shelf to move around your craft room easily. This plan uses 3/4" plywood and 1x2s for trim.
This is a digital product, not a physical product. It allows you to make a similar item at home. PLEASE start an account when you purchase. This makes it easier for you to access your designs later. If you don't create an account, make sure you have your pop up blocker turned off so you receive your file.
--
This rolling craft cart uses 2 sheets of plywood with 1x2s for trim. It was designed to be heavy duty and hold a lot of weight, as well as to move around the craft room easily with casters attached. It's the ideal
craft storage solution
.
There is storage in the front and back of the cart. The front shelves are large enough to store scrapbook boxes and photo boxes that are commonly on sale at the craft store. The back storage allows for paint storage on the top and cutting mats for the Cricut, Silhouette, or for sewing on the bottom. 
This DIY Rolling Craft Cart woodworking plan comes with a list of cuts needed for the project, as well as a sketch of each step. You can make this with some basic tools including a measuring tape, circular saw, speed square, level, drill, wood glue,  and pocket hole kit. 
See more photos and a basic tutorial for this cart at DIY Rolling Craft Cart.
**This is NOT a physical product. This is a digital woodworking plan that explains the measurements and steps necessary to build this cart.**